This message is only visible to admins.
Problem displaying Facebook posts.
Click to show error
Error: Server configuration issue
Read some of the latest Blog entries by Elvis Blue! 
Where and when we can spend time together.
How the Cookie jar project was born.
With 3 platinum and 2 gold selling albums and a long list of top 10 hits to his credit, Elvis Blue is a household name in South African He remains a rare breed in his ability to straddle both English and Afrikaans Music
Genres with ease and relevance. With his unique blend of charisma and authenticity Elvis's shows are known for not only the perfect blend of well-known original hits and new music, but also for his comical and often whimsical story telling that sweeps audiences along in a journey that is both personal and entertaining.
In 2010, Elvis was the winner of M-Net's SA Idols who unselfishly shared half his winnings with runner-up Lloyd Cele.
Subscribe to my channel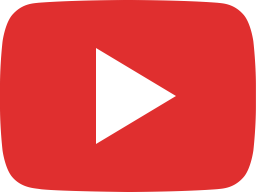 Nkosi sikelel' iAfrika deur Elvis Blue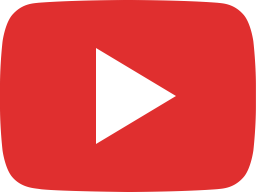 Elvis Blue - Die Langpad Gee Nie Om Nie (Lirieke Video)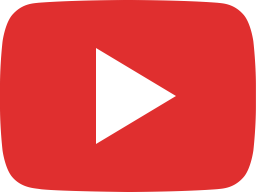 26 July 2023
I was recently asked to be part of a TV show. It's a singing show and I was asked to join as a mentor to aspiring performers. It was great and also very flattering. Got the opportunity to meet incredible youngsters with big dreams.
With an average of 133 live performances a year, 3 platinum and 1 gold selling albums and a long list of top 10 hits to his credit, Elvis Blue is reckoned to be one of the most successful artists in South Africa.  In 2010, Elvis was the winner of M-Net's SA Idols…
Ok, no suprises here friends, it's my annual Valentines Day Must fall post! Please do excuse this annual rant, by now you are all clear on how I feel about this day. I have made no secrets about it in the last 4 years, this is the stupidest day ever invented!
Elvis Blue is excited to announce his visit to the Wild Coast Sun Casino and Entertainment World on the 1st of April 2017. It's been 5 years since Elvis has performed at the iconic Casino and with his return to it this year marking the kick off of the April school holidays the show is set to be memorable.
The Cookie jar – Harnessing the power of people together to make a difference.
We all want to do good, but we often find ourselves either overwhelmed by the sheer volume of need in our country OR uncertain about where our money would do the most good and have a real impact. At every show and with every interaction with fellow South Africans, I became more and more aware of this reality and that is how the Cookie jar was born.  So my team and I find a need or a project, determine a monetary target and I tell people about it at my shows. 
LOOSE CHANGE = POSITIVE CHANGE = LIFE CHANGE
The Cookie jar is not another project or a PR activity – as the goal is rather to make social action and making a difference as direct and as accessible as possible. The money never passes through my account or even my pocket, but gets paid directly to the identified projects
THE COOKIE JAR IS A MOVEMENT
What have we achieved together so far?
MARIMBAS FOR CASTERBRIDGE 
Since 2016, The Cookie Jar helped the Casterbridge Music Development Academy purchase Marimbas, helping underprivelaged kids in the Whiteriver area access the value, discipline and creativity that comes from learning to make music.
With your help, The Cookie Jar paid 1 years's worth of schoolfees to The Kings Children's home in East Londen, collecting a target of R72 000 to help this place of safety educate orphaned and vulnerable kids.
Along with our friends at Paul Cluver The Cookie Jar raised over R10 000 for the good work they do at the Thembalitsha Foundation.
The Cookie Jar was also pivotal in raising over R100 000 for disaster relief in the Knysna area after the devastating fires of 2017.
In 2018, more than R9000 has been paid out to Life Community Services, an NGO very close to my heart,  and the Groot Marico Creche, where diligent and gentle teachers are trying to serve a grade R class of more than 100  underprivelaged kids within dilapidated buildings with little support.
The Cookie Jar's next challenge? Raising funds for Lesedi La Batho, an NGO serving the community of Mabopane, with funds heading towards the Ratanang Daycare centre, that focusses on the vital work of early childhood development and laying a firm educational foundation for the next generation.